Revolutionizing AI Language Models: MIT's Smaller, Smarter Solution for Future Non-Human Workers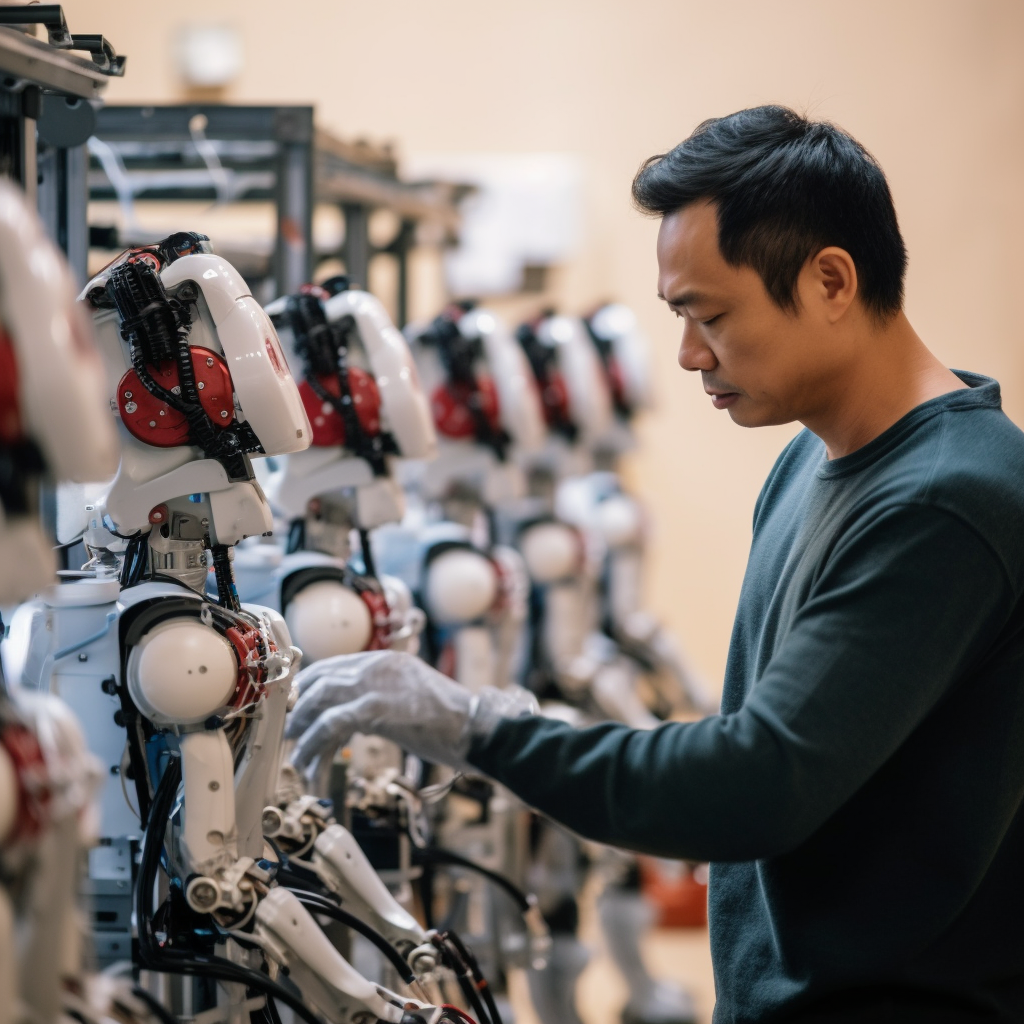 The recent development by researchers at MIT's Computer Science and Artificial Intelligence Laboratory (CSAIL) is significant as it challenges the prevailing assumption that bigger is inherently better in the realm of AI language models. By creating a smaller, self-learning model that outperforms larger counterparts in specific language understanding tasks by up to 500 times, the team has demonstrated the potential of more efficient, scalable, and environmentally sustainable models. This is particularly vital in light of the rise of non-human workers like AI sales reps and AI support assistants, who are increasingly being used to automate and improve customer interactions. An AI model that can understand language more efficiently can lead to more effective, nuanced, and personalized interactions, significantly improving the customer experience.
This new approach to language modeling is centred around the concept of textual entailment. The model, named "SimPLE" (Simple Pseudo-Label Editing), is trained to grasp the core principle of language understanding—contextual entailment. Textual entailment involves the relationship between two sentences, such that if one sentence (the premise) is true, it's probable that the other sentence (the hypothesis) is also true. This concept allows the AI model to better understand the context and subtleties of language, making it more adaptable to various tasks. For AI sales reps and AI support assistants, this could mean the ability to handle a wider range of inquiries and deliver more contextually relevant responses, thereby enhancing their utility and effectiveness.
One of the key aspects of this development is the self-training mechanism of the model, which allows it to learn from its own predictions, eliminating the need for additional annotated training data. In AI-support or sales applications - the Intelligent Agents, this ability can significantly enhance the AI's capacity for independent problem-solving, adaptation, and learning over time. It also addresses privacy concerns associated with the use of human annotators who often label sensitive data, thereby providing a safer and more reliable means of improving AI capabilities.
This groundbreaking research opens up the potential for a new era in AI and ML development that is more scalable, dependable, and cost-effective. The approach presents a solution to the computational costs and privacy risks associated with larger language models while enhancing performance and versatility. This is crucial as AI increasingly permeates various sectors, including sales and customer service, where robust, efficient, and private AI solutions are essential. The success of this research could fundamentally shift how AI models are developed, used, and perceived, heralding a new wave of possibilities for non-human workers.