Intelligent Agents Unleashed: Navigating the Ethical Frontier of Non-Human Workers in a Global Econo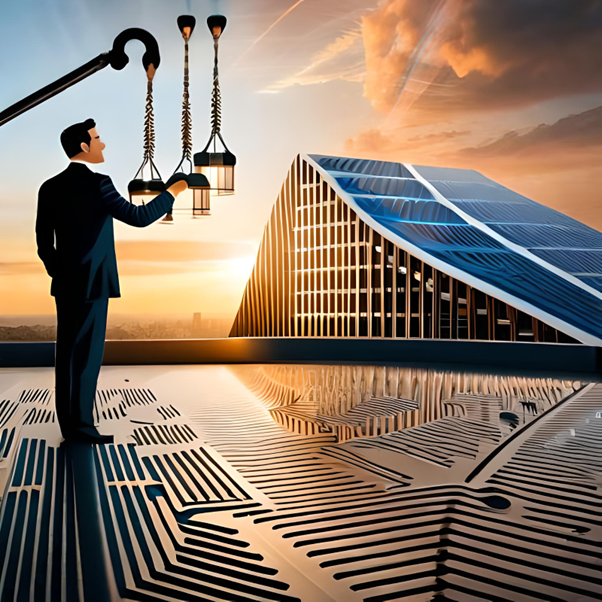 As we embrace the global economic recession, the role of Artificial Intelligence (AI) and Non-Human Workers becomes increasingly paramount. However, a recent warning from a key AI Task Force adviser has accentuated the urgent need for properly regulating and controlling these intelligent agents. According to the adviser, we have a narrow window of two years to create a framework that adequately manages AI systems before they become too powerful. If left unchecked, these systems could be used for dangerous activities such as generating new bioweapons or launching large-scale cyberattacks.
The implications of these warnings are profound for the emerging field of Non-Human Workers and Intelligent Agents. These AI technologies have been instrumental in helping businesses deliver top-notch customer satisfaction and revenue growth during the economic downturn. However, the looming threats underscore the necessity for a careful balancing act. Regulatory frameworks must be established to prevent misuse of these systems while promoting their beneficial applications in various industries globally. The need for international collaboration on AI regulation is, therefore more critical than ever. Around the world, policymakers, researchers, and developers are striving to strike a balance between protecting users and fostering innovation.
Some regions have even proposed mandatory labeling of all AI-generated content to combat disinformation, demonstrating a unified approach toward mitigating AI risks. Establishing a global AI watchdog has also been suggested to monitor and ensure these technologies' responsible development and deployment. In the face of these potential challenges, the voices of 350 AI experts, including the CEO of OpenAI, resonate with urgency. They regard the unchecked development of AI as an existential threat akin to nuclear weapons and pandemics. As the global community harnesses the power of Non-Human Workers and Intelligent Agents to combat the economic recession, we must also heed these warnings and take coordinated action to prevent the potential misuse of these powerful tools.
Reference: [1].