Google vs Bing: The Battle of AI in Search Experience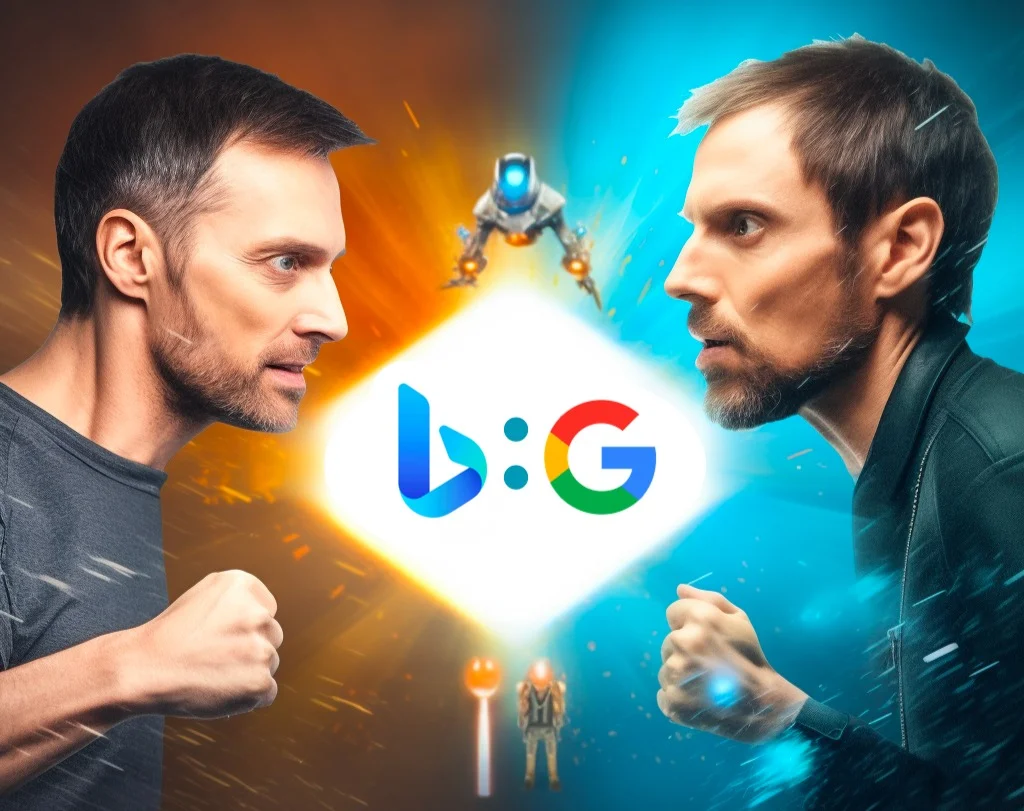 Alright, folks, settle down and grab your popcorn as we take a trip into the wonderful world of Google's latest masterpiece: the Google Search Generative Experience (SGE), which was announced 3 days ago.
This ingenious tech prodigy has stepped onto the stage for a select group of US users, shaking up our favorite search bar with a bit of AI magic. Picture this: the love child of your classic Google search and a chatty AI – that's SGE in a nutshell. Check this out: the AI results get their own fancy shaded spotlight right under the search bar, sitting pretty above the usual web results. It's got a whiff of Bing AI but with Google's distinct flair.
Now, as intriguing as this sounds, we gotta look at both sides of the coin. On the upside, we've got this flashy new feature that's turning search into a gabfest. Think about it: you could be chinwagging with Google, asking it all those questions that keep you up at night and getting a more lively search experience, instead of having to rack your brain for the perfect keywords. And hey, Google's tossing in "Search Labs" with goodies like "Code Tips" and "Add to Sheets" functions, making life just a smidge easier (for US users for now, though. Tough luck, rest of the planet!)
But let's not go overboard. We're still dealing with AI here. As cool as it may seem, SGE has its quirks, like fumbling when faced with complicated, out-of-the-box queries. So if you had dreams of asking Google to plan your week-long Parisian holiday, well... you might not want to hold your breath. And let's not ignore the ads lurking in the shadows. They might not be popping up in most SGE demos just yet, but rest assured, they're on their way. Also, Google's AI is doing its darndest to stick to the facts instead of trying to buddy up, which could cause a few bumps on the road.
Ever take a stab at that new Bing AI search from Microsoft? You're probably pondering how it stacks up against Google's Search Generative Experience, huh? I had the same thought. Bing AI is woven right into Microsoft's search and browser gear, while Google's offering is more like a bonus on their search results page. The Bing AI typing space is roomier, kind of like you're firing off a tweet, setting it apart from Google's trusty old search bar. Both are armed with AI to spoon-feed you info tied to what you're looking for, but Google's taken it up a notch with a handy "expand" feature for more Q&As. A significant difference lies in how they deal with health topics; Google's all about user safety and opts out of AI-generated responses for sensitive stuff. In essence, Bing AI and Google's SGE are both harnessing AI to step up the search game, each in their own unique style.
So, there it is, folks. Google SGE, a sparkling newcomer to the tech sphere, complete with its own pluses and minuses. Whether you're revved up to join the AI-powered search brigade or are throwing a dubious glance, or your are creating your own AI assistant / Intelligent AI Agent one thing's certain: Google's shaking the search landscape to its core, and we're all buckled in for the ride!