An AI Preacher? Digital Worship through Intelligent Agents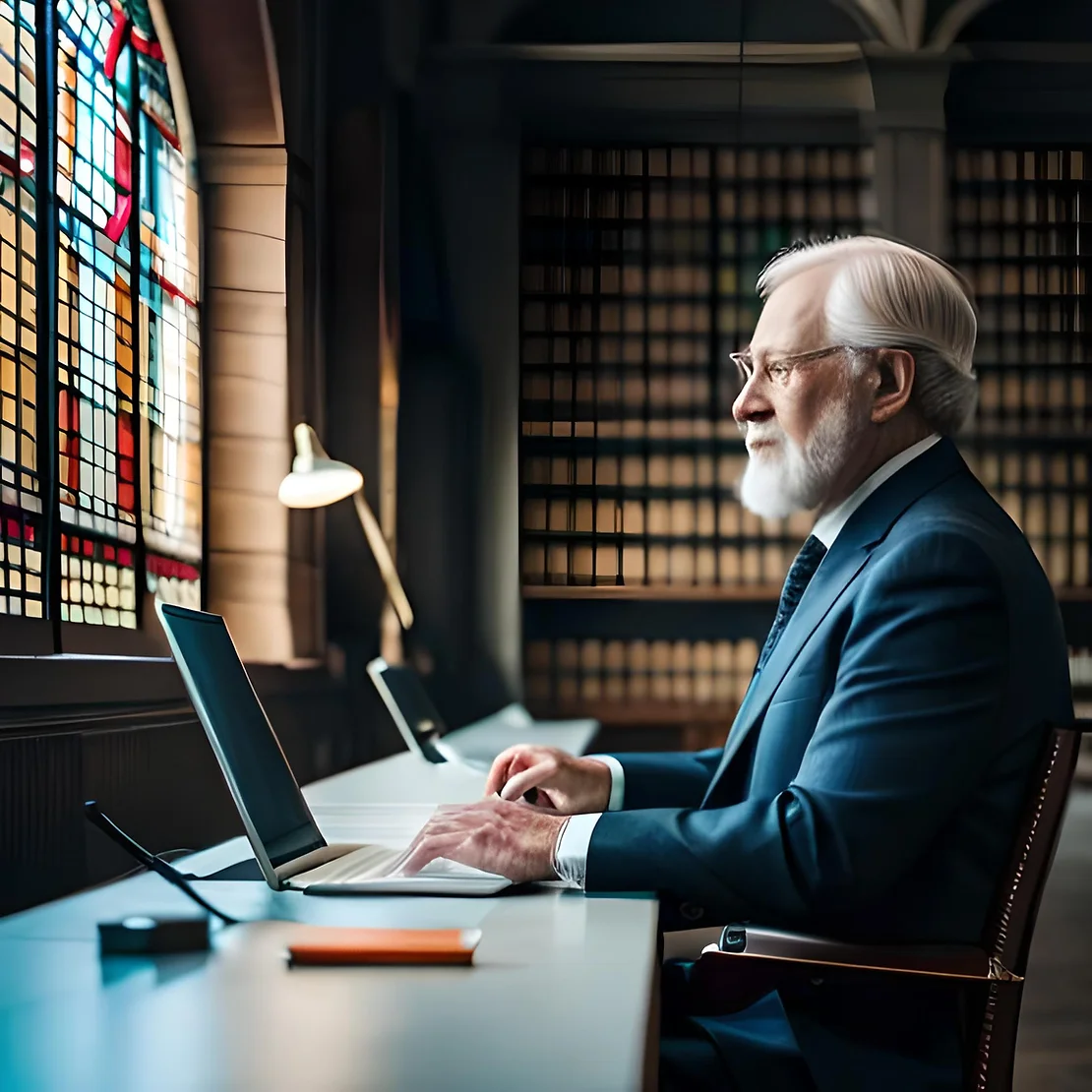 In an unprecedented event, hundreds attended an experimental Lutheran church service largely generated by AI in the Bavarian town of Fuerth, Germany. The service was part of the biennial Deutscher Evangelischer Kirchentag (convention of Protestants in Germany) and drew significant interest.
The AI chatbot, known as ChatGPT, delivered a 40-minute service, including a sermon, prayers, and music, with around 98% of the content generated by the machine. The AI-led event underscores the potential of Non-Human Workers and Digital Employees in religious settings and beyond.
The chatbot, ChatGPT, was represented by an avatar on a large screen above the altar, addressing more than 300 attendees.
The service was conceived by Jonas Simmerlein, a theologian and philosopher from the University of Vienna.
Attendees ranged from enthusiastic and curious to critical, with feedback centering around the chatbot's lack of emotion and inability to interact with the congregation.
The service demonstrated the potential of AI in religion, offering accessibility and inclusivity, especially for those unable to attend in person.
The AI church service signifies an important milestone in integrating Intelligent Agents into various aspects of human life, including religion. However, this event also highlighted some potential challenges and limitations of AI. Several attendees noted the AI's lack of emotion and inability to respond to the congregation's reactions, demonstrating that while AI can assist, it cannot replicate the human touch, empathy, or connection.
Notwithstanding, the service's organizer, Simmerlein, does not aim to replace religious leaders with AI. Instead, he envisions AI as a tool to assist religious leaders in their duties, such as generating sermon ideas or speeding up sermon writing, allowing them more time for personal spiritual guidance. As AI continues to permeate various aspects of life, learning to utilize and coexist with such Non-Human Workers or Digital Employees is essential.
The AI-led church service reinforces the notion that Intelligent Agents have potential far beyond their traditional realms of application. Yet, it also underscores the importance of human qualities, such as empathy and real-time interaction, that AI cannot fully emulate. As AI continues to evolve, observing how it interacts with and influences various societal domains, including religion, will be intriguing.
Reference: [1].
https://apnews.com/article/germany-church-protestants-chatgpt-ai-sermon-651f21c24cfb47e3122e987a7263d348